The Abortion Pill Warning: Part 2
Understanding the side effects and risks are important to know
Medical abortions are approved for up to 70 days from the last menstrual period and use a combination of two different medications, given 48 hours apart.
In Part I of this series, we discussed the drug RU486, also known as Mifepristone. How this drug works in the abortion process is by blocking the sustaining effects of progesterone from getting to the pregnancy. The embryo loses connection with the uterine wall that provides nourishment. Understanding the side effects and risks is important to know, including what to do if you change your mind. There is an Abortion Pill Reversal protocol available to those who may regret their decision.
The second medication given is called Misoprostol, also called Cytotec, and its function is to cause the uterus to cramp and expel its contents. It is usually taken about 48 hours after the first drug, and its most powerful effects usually last about 2-4 hours. Severe cramping, heavy bleeding with clots, and diarrhea are the most common side effects. Providers are required to warn their patients of the risk of infection or hemorrhage, and the possibility of a continued pregnancy. Typically, vaginal bleeding lasts up to 2 weeks.
A follow-up appointment with your healthcare provider is critical to ensure your abortion was complete and that you're healing well. They will evaluate if any further medical intervention is needed, and offer counseling regarding any future potential pregnancies.
At Alcove Health we are available to serve our clients at NO CHARGE. It is our desire that should you be facing an unplanned pregnancy, you would make an appointment today. If you are considering the abortion pill, contact us first so we can confirm that you are in fact pregnant with a medically accurate free pregnancy test and a free ultrasound.
Click HERE to schedule your appointment at Alcove Health in Newport News or click to CALL now.

Find Out More Information On Our Blog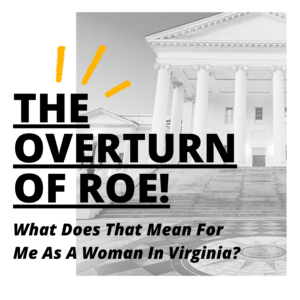 What does an overturn of Roe v. Wade mean to me as a woman in Virginia? Click here or find...
Read More