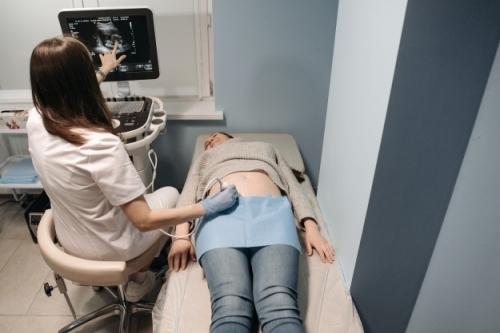 Telemedicine and Abortion
"A woman considering an abortion needs to know vital things about her body that cannot be assessed through a video chat."
Most of us would agree the pandemic has created a "new normal" in many areas of life that we don't necessarily love. Does anyone enjoy wearing a mask or social distancing? On the other hand, it has also created some great innovations.
Take telemedicine for example. Many have found this new method of delivering health care a welcome option. And while there may be many reasons for a woman to take advantage of this new technology, not every medical need is well suited for this innovation.  Abortion is one example of a telemedicine service that leaves women short changed.
A woman considering an abortion needs to know vital things about her body that cannot be assessed through a video chat. Is the pregnancy in the uterus? Is there a heartbeat? How far along is she? While her last menstrual period is a good indication, it is not perfect. Many women report changes in their period (such as light bleeding or spotting) that may or may not qualify as a true cycle. A free ultrasound – something you can't get from telemedicine – is the only way to accurately date a pregnancy. Accurate dating is vital information for anyone considering abortion.
In addition, many women considering abortion may want to know about their other options. Options counseling is a vital part of the services that should be provided in such cases. And while counseling can certainly be done via screens, it is often less personal and it can make it challenging for a woman to truly share her thoughts and emotions with another person.
Most women facing unplanned pregnancies need a safe place to process all that they are thinking and feeling. Sometimes, it is also best to include the woman's partner in those conversations. And while some technology platforms do allow for multiple people to engage in discussions, it's often a far cry from the face-to-face hard conversation that typically needs to take place between a woman and her partner, with the help of a trained advocate.
Decisions related to an unplanned pregnancy are rarely easily made. The entire decision-making process is best informed by accurate medical information. At Alcove Health, we provide a safe place for women to process all of their pregnancy options, along with the medically accurate information they need. And we do it all at no cost.
We are thankful for the advent of telemedicine. We see the tremendous benefits in many situations. But for the woman considering abortion, we continue to believe there are no substitutes for accurate medical information and real, live women who will listen well. 
At Alcove Health Women's Clinic in Newport News, we provide a safe space for you to process your options, along with the medically accurate information you need to make an informed decision.  Call us today at 757-591-8141 to schedule your free appointment. We are here in person waiting to serve you.
By Sheri, Client Advocate

Find Out More Information On Our Blog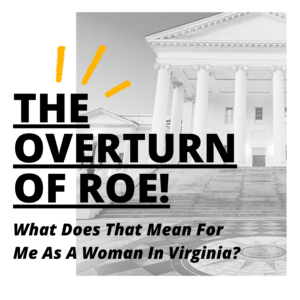 What does an overturn of Roe v. Wade mean to me as a woman in Virginia? Click here or find...
Read More