Abortion Pill vs Procedure
Taking your time to fully research the abortion pill vs procedure is vital
When you're facing an unplanned pregnancy, it is important for you to fully understand all options available to you. If you are considering abortion, here are some extremely important pieces of information you should obtain about the abortion pill vs procedure before moving forward on any plans: 
Find out if your pregnancy is implanted correctly in the uterus (not ectopic)
Find out if your pregnancy is viable
Find out how far along you are in the pregnancy
Understand the different procedures and risks associated with them
If you're looking at a positive pregnancy test and you're uncertain about your abortion options, below is a comparison of the two most common options: abortion pill vs procedure.
Medical Abortion (Pill)
Know the details:
It is approved by the FDA for abortions up to 70 days (10 weeks from LMP).
It is a combination of 2 different types of medications, taken 48 hours apart.
The first medication is mifepristone, which blocks the hormone progesterone from continuing the pregnancy.
The second medication (taken at 48 hours) is misoprostol, which causes uterine cramping and bleeding so the contents of the uterus are expelled.
Know what to expect:
This process is completed at home and could take up to several hours to complete.
There will be heavy cramping and bleeding, often with clots. Some bleeding may last for 2 weeks.
It is 93-95% effective.
Know the risks:
A follow up exam is necessary to ensure the abortion was complete.
Surgical Abortion (Procedure)
Know the details:
The cervix is dilated wide enough to place a suction catheter inside and empty the uterus, sometimes using an instrument to scrape the edges to ensure the entire pregnancy is removed.
The procedure can be very painful, but usually takes less than 10 minutes.
Know what to expect:
It is performed in-clinic only, up to the beginning of the 14th week of pregnancy.
It is 98% effective. This procedure is more costly than a medical abortion.
Some clinics offer medications for relaxation or pain medication during the procedure, but that could increase your risks.
You need a driver to take you home.
You may take antibiotics afterwards.
Spotting blood may last for up to 2 weeks
Know the risks:
Infection and hemorrhage
Possible organ perforation or damage
A few other considerations about both types of abortion procedures:
Neither of these abortion procedures will treat an ectopic pregnancy—that is considered a medical emergency and must be treated appropriately. An early ultrasound is the best way to identify whether or not your pregnancy is ectopic.
If your blood type is Rh Negative, you will need a Rhogam injection.
STI testing and full treatment are important before an abortion procedure.
Many people experience emotional trauma from abortion procedures, often considered a post-traumatic stress event.
An abortion will be part of your OB/GYN health and needs to be disclosed to health professionals as part of your full medical history.
Finally, taking your time to fully research the abortion pill vs procedure is vital. It's important to consider all your options. This decision will likely impact many areas of your life. Here at Alcove Health, our services include an ultrasound to confirm your pregnancy and STI testing – both at no charge.  Let us provide you with the necessary medical information, practical help & support, and a confidential consult to process your options. Call us today or click here to make an appointment, we are here to help!
By Meg, RN, BSN, Nurse Manager

Find Out More Information On Our Blog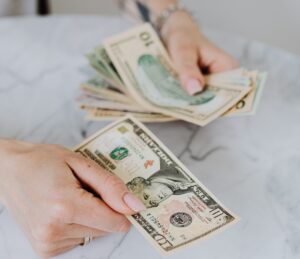 The cost of an abortion will vary greatly depending on factors. To learn more, call or schedule an appointment with...
Read More