My Girlfriend is Pregnant, What Do I Do?
"Her body. Her choice." But now, you may find yourself thinking, "We're pregnant."
So you just got what feels like the worst news of your life.
You thought your girlfriend's period was just late. You hoped her period was just late. Then she took a pregnancy test and got an answer.
It's positive.  She's pregnant. What are you going to do now?
You've got a lot of things to think about. Are you ready to parent? How do you feel about abortion? Adoption? Will you even be included in the conversation?
You've heard the saying – "Her body. Her choice." But now, you may find yourself thinking, "We're pregnant." This is suddenly about you, too.  And that's OK.
We're Here to Help:
First – slow down. Emotions and anxiety are usually high after seeing a positive pregnancy test result – that's normal! Urgency is not your friend here. This is her life – and your life, too. It's worth it to slow down and get this right.
Next, have an open conversation with your girlfriend. Listen well and speak honestly. You both have thoughts and feelings – and you both matter.
Then – and this is important – understand that likely, neither of you has all the information you need to make an informed pregnancy decision. How far along is she, exactly? Is there even a fetal heartbeat? Making a decision without answers to these questions just doesn't make sense. This is a time where what you don't know could actually hurt you.
This is where Alcove Health comes in –  call us. You don't have to handle this alone. We can help you get the answers you need.
We are Alcove Health Women's Clinic. Don't let the name fool you. We know that every single pregnancy has a man involved. We are a safe place, for both of you, to talk about all your options and get medically accurate information. In addition, if your girlfriend is pregnant she can receive medical services like a free ultrasound. All in a confidential setting and – if she consents – with you included. Those questions we mentioned before? An ultrasound can answer them.
Good News:
During COVID, we are pleased to continue to allow each woman the option to bring a guest with her to her appointment. We encourage women to make that one person the father of her baby.   Why? Because we listen to women. When asked, women say the father of the baby is the most influential person in her pregnancy decision. You are pretty important.
So why not make Alcove Health in Newport News your next step and her next call? Encourage her to call us today.  We will talk with her, explain our services, and make a no-cost appointment for her. We respect her and hope she will include you in the process. It's that simple.
By Sherri, Client Advocate

Find Out More Information On Our Blog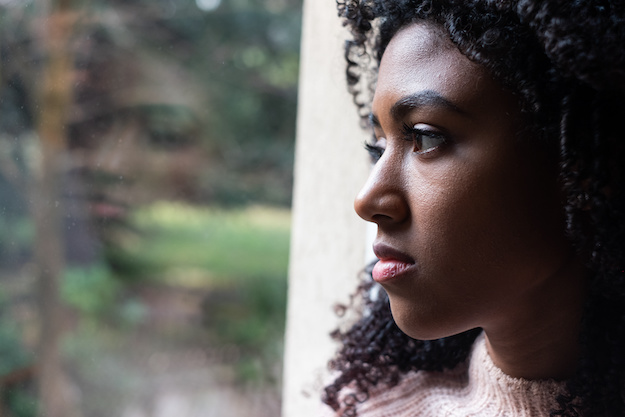 Worried about bringing a child into the world? Here at Alcove Health we see you and we hear you. Check...
Read More