Is it Wrong to Bring a Child Into this World?
If this a question you are grappling with, give yourself the necessary space and time to think it through
Perhaps you've heard the question. Perhaps you've asked it yourself. Perhaps for the first time in your life a positive pregnancy test has made it more than rhetorical – Is it wrong to bring a child into this world? It's a question human beings have been asking for a long time. Throw in a worldwide pandemic, the threat of nuclear war, or a protestor with the sign "I wish my mom had aborted me" and one can't help but think maybe. Maybe it is wrong to add another human being to this insufferable place. And there's nothing like an unplanned pregnancy to turn your world upside down and make you ponder such a deep dark question.
If only you could look into the future and ask your unborn child if they want to be here. But no, that's not possible. This is a decision you must make. Let me offer at least three reasons why you might want to consider bringing a child into this world. 
First, let's consider the times. No doubt this is a dark time in human history. Never before has a worldwide pandemic had such profound and long-lasting consequences. Not only have more than one million people died, but billions more continue to live under the threat of serious illness. And then there is the possibility of nuclear war because of the Russian invasion of Ukraine. And one doesn't have to look solely to worldwide or global conflicts. There are problems in our own country as well; racial tensions, political tensions, environmental concerns, to name a few. All valid. All deeply concerning. 
But here's the truth. There has always been sickness. There has always been war. There has always been tension.  Looking to our past we see life in the Middle Ages was brutal, full of death and disease. To live during any of the great world wars has been the destiny of billions. And yet, people have always continued to have children. If people then had stopped hoping for a brighter future and a better world, where would that leave us today? It just might be that love of family and a desire to provide and protect those we love might be the very fuel that compels us to keep reproducing. 
Second, let's consider the economy. Some will argue our current economic climate is too uncertain, too unstable, to create the kind of world necessary for children to flourish. But any good business student can tell you there have always been and there will always be business cycles. Many living today remember the high inflation and gas lines in the 70's.  As we approach double digit inflation once again, we realize this too shall pass. Ask any baby boomer and they are just as likely to have held a mortgage with a 10% mortgage rate (typical in the 80's) as one at 2% (more recent). You can take a look at historical mortgage interest rates here. So remember, times change. This may be a challenging time to bring a child into this world, but if you follow some basic common-sense rules (like saving 10% of what you earn and living on less than you make), you will weather this storm and can reasonably expect better times to come.
Finally, and most importantly, let's consider the future. Many will argue that more children mean a further strain on planet Earth's resources. This may be true. The UN estimates our planet will add another 2 billion residents in the next 30 years, placing the population at about 9.7 billion people. However, it is also true that there is a slowing global fertility rate that might push the fertility rate below the 2.1 births per woman necessary to avoid an overall population decline in the long run. By 2050 the UN expects as many as 55 countries will have declining populations due to declining fertility rates. So the concern about the impact on future resources is at least mitigated by the slowing global fertility rate. You can read more about these estimates here.
So if it is good and right to at least think about the negative impact more children might have on this planet, is it not also good and right to think about the potential good? In other words, what is the potential positive future impact of these children? Well, for one thing, how about their minds? How about their creativity? How about their determination and drive? Our planet has many problems, yes. But it will take new and innovative ideas to solve those problems. If everyone decides the negative outweighs the positive, that fertility rate might just drop to the point where we deprive this world of the very thing it needs to survive…the human race.
So while each person must decide for themselves whether or not to bring a child into this world, it is important to remember there is much to consider. If you are facing an unplanned pregnancy, and this a question you are grappling with, give yourself the necessary space and time to think it through. 
At Alcove Health Women's Clinic in Newport News, VA, we understand this is a weighty decision. We want to give you a safe place to process all of your options and to get the medically necessary information you need to make an informed decision. We offer pregnancy testing, ultrasounds, STD/STI testing, and options consultations. And we do it all at no cost to you. So you can take the time you need to slow down and think more deeply about how you want to move forward. Call us today or click here and request an appointment. We are here for you and we want to help.
By Sheri, Advocacy Manager

Find Out More Information On Our Blog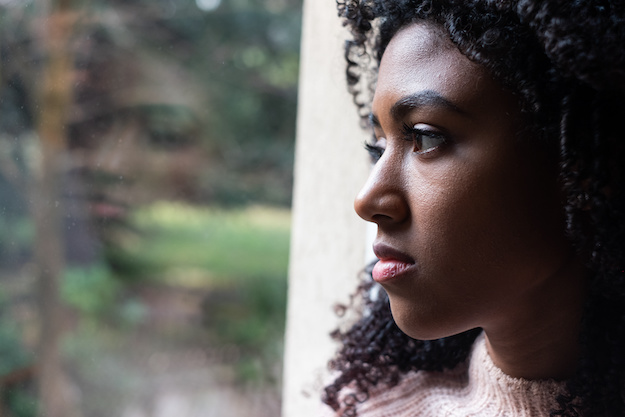 Worried about bringing a child into the world? Here at Alcove Health we see you and we hear you. Check...
Read More