I'm pregnant and worried about the formula shortage
Most pregnant women make a plan for how they will feed their babies –  breastfeeding, formula, or a mixture of both. In the past, women have made the decision based on what they think will work best for their babies and themselves – based on personal preferences, finances, and family/community support. But now many pregnant women are worried about the formula shortage. 
The current formula shortage has a lot of pregnant women thinking about breastfeeding; it even has some rethinking their original plans to rely on formula. It's a frightening thing to think about not being able to meet the physical needs of our little ones.
So, should you make a decision to breastfeed given the current infant shortage?
Let's start with the question without the current situation – simply, "Should you breastfeed?"
Well, yes. Unless.
You see breastfeeding is one of those "Yes, unless" questions. Some questions are answered with an easy yes: "Should I feed my baby? Should I keep my baby safe? Should I make sure my baby's diaper is dry?" Yes, yes, yes – to all these questions.
Breastfeeding is not that simple, though.
We want you to know that here at Alcove Health, we're not going to judge you based on your feeding decision. We know that being a good mother isn't wrapped up all in this one decision about how you will feed your little one. After all, breastfeeding isn't the measuring stick by which all motherhood is assessed.
Therefore, we're going to discuss breastfeeding – but not as the most defining moment of your life or your baby's life. We're going to discuss it as an option. A really good option for feeding your baby. Because that's true – whether or not you're currently worried about the formula shortage.
Breastfeeding is good for your baby. Really good. In fact, breast milk is the best food for a baby in the first year of life – for the baby's health, strength, and protection.
If you were all along planning to feed your baby using formula, you may not be aware of the best practices and benefits of breastmilk. 
So, slow down and give yourself some time to read and learn. You owe it to yourself to consider your options with accurate information. So start by reading HERE, HERE, and HERE. Additionally – for guidelines on breastfeeding from the American Academy of Pediatrics – read HERE.
Breastfeeding is best as an informed decision and the more you know about breastfeeding the more confident you will be in your decision – especially if you're worried about the formula shortage.
Realize that breastfeeding is good for you too, mom. Nursing provides you with health protections and can reduce your risks for certain conditions and diseases.
And then there's the money side of feeding your baby. Breastfeeding is good for your wallet. Instead of your money going to a local grocery store, the cost of formula stays in your wallet. That's a pretty sweet perk.
But there are reasons you weren't originally planning to breastfeed your baby.
Sometimes, the emotional cost of breastfeeding can be daunting. The emotional concerns are there –  including worries about isolation and dependency.
And then there are the personal questions – "What if I just can't do it?" "What if my baby can't do it?"
Whew. That's a lot to think about. And worries can become overwhelming. But you're this baby's mother. You are stronger than you think. For all the "What ifs," realize that there is help on the other side if nursing is difficult.
Like help from lactation consultants. Breastfeeding is natural, but that doesn't mean it comes naturally. Sometimes natural things require training. Many hospitals will provide the assistance of a lactation consultant to help settle your uncertainties as a first-time breast-feeder. The consultant can answer your questions and help you problem solve if you're having difficulty.
If you're pregnant and worried about the formula shortage, we can help with breastfeeding classes, too. Just click here to request an appointment here at Alcove Health.
It's important to remember that you won't be alone in the process. There's also your family and other people in your support group.
Do you know that support seems to play a big part in a woman's decision to breastfeed? Women who have support from their family and friends are more likely to start and continue breastfeeding.
You may have made your decision to use formula without even talking to those around you. You may have assumed they won't support it. They may have agreed with you that formula-feeding was the best decision for your family.
Here's where you need to insert your voice. Share that you are worried about the formula shortage. A decision made when there was plenty of formula on the shelves will look different now. Difficulty finding formula for a hungry baby will put a strain on everyone. A plan to support you as you breastfeed could help support everyone in your circle. Make your desires – and concerns – known and ask for support from the people in your life.  This is a reasonable request!
Of course, there are reasons women can't breastfeed (like low milk supply, medications, infectious diseases, and baby's medical needs). Some of these reasons can be addressed while you're pregnant; others may not be realized until after your baby is born.
Remember – formula shortage aside – for those who can't or don't breastfeed, according to KidsHealth:
"Infant formula is a healthy alternative. Formula provides babies with the nutrients they need to grow and thrive. Some mothers worry that if they don't breastfeed, they won't bond with their baby. But the truth is, loving mothers will always create a special bond with their children. And feeding — no matter how — is a great time to strengthen that bond."
As with many of our mothering decisions, flexibility is important. The best feeding choice is a starting point – then we make adjustments based on the best we can do. After all, it's important to have a healthy baby and an emotionally healthy mom.
You have a lot to think about. Remind yourself that you will make a lot of mothering choices over the next years. Whether or not to breastfeed is just one of those choices. But worrying isn't a good choice. And it you're worried about the formula shortage, today is a good day to start making a plan so you won't be worried after your baby is born.
If you would like parenting classes (to include breastfeeding classes), please request an appointment with us by clicking here. Here at Alcove Health, all of our services (and classes) are free and we're happy to help. Reach out today!
By Sherri, Client Relations Manager

Find Out More Information On Our Blog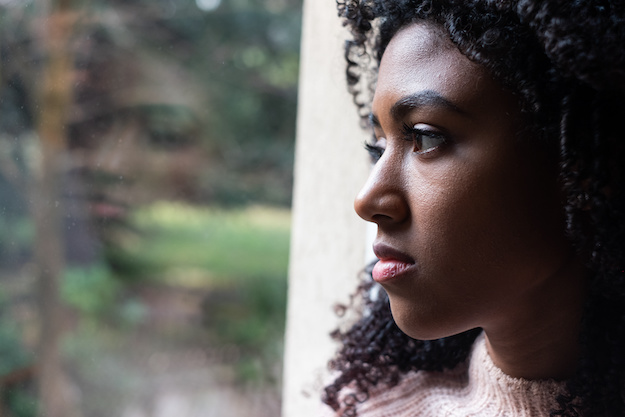 Worried about bringing a child into the world? Here at Alcove Health we see you and we hear you. Check...
Read More