How do I tell my teenager I'm pregnant?
Seeing you face something hard with courage and honesty might just be the best parenting example you could provide
Many parents look forward to sharing the news of a new baby with an excited sibling.  I still remember taking my 6 and 4-year old daughters to the doctor's with me to see the ultrasound images of their new baby sister.  But what if the sibling isn't 4-years old? What if the sibling is a teenager?  For many parents, this can be a scary thought.  Add to that the idea of an unplanned pregnancy and it can become truly terrifying.
If that's the situation you find yourself facing, take heart.  While it may not be the easiest conversation you've ever had, it can be one of the most important.  How you tell your child can have a huge impact on both their initial reaction to the news and their attitude about the situation going forward. 
As with any hard news, finding the right time is important.  Choose a time and place where you can sit down and talk without any interruptions.  You want to make sure they can process what you've said and that they have a chance to talk about all of their feelings and emotions.  Whatever they share, be attentive and don't downplay their concerns.
Be prepared to share your own thoughts and feelings.  If you are feeling anxious and have unresolved feelings about the pregnancy, be honest.  Your child will appreciate you being real. 
Don't try to act like it's no big deal.  This is going to impact your life.  Acknowledge that.  But also assure your child of your love for them, which is unchangeable and will not diminish regardless of how many children you may have.
Finally, if the pregnancy is the result of some less than ideal choices on your part, acknowledge that as well.  Talking to teens about sex is never easy, and it can be particularly difficult when you are the guilty party.  But it also provides an opportunity for you to set an example by owning up to those choices. 
Our teenagers already know we aren't perfect.  Seeing you face something hard with courage and honesty might just be the best parenting example you could provide. 
If you are facing an unplanned pregnancy, Alcove Health Women's Clinic in Newport News will provide a safe space for you to process your options, along with the medically accurate information you need to make an informed decision.  Saying, "I'm Pregnant" to your teenage children may be difficult, but getting a free pregnancy test and a free ultrasound isn't. Call us today at 757-591-8141 to schedule your free appointment. 
By Sheri, Advocacy Manager

Find Out More Information On Our Blog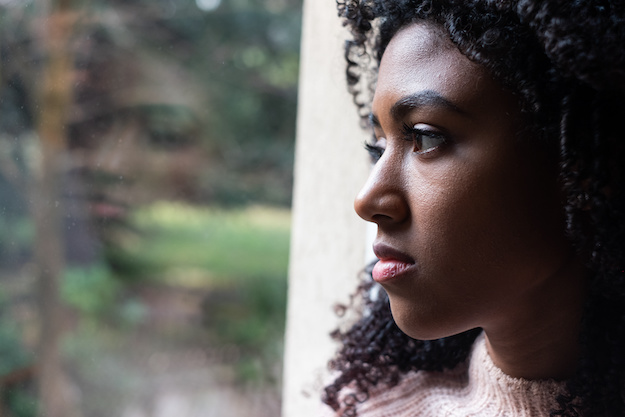 Worried about bringing a child into the world? Here at Alcove Health we see you and we hear you. Check...
Read More