Unplanned Pregnancy In College
unraveled, that's not uncommon at all
An unplanned pregnancy can be overwhelming especially when it happens in college. Even though it may feel like it, your life is not over. You are not alone and you have options available.  It may not be the exact path that you thought you would follow, but everyday life and responsibilities do carry on and you can finish your college degree.
If you are feeling like your hopes and dreams are coming unraveled, that's not uncommon at all. 
The following six points are a few suggestions to help you feel encouraged and empowered to press on:
1. Be prepared: Because of changes in hormones, pregnant students often find that they need to eat every two to three hours. It's important to keep ample snacks and beverages in your bag at all times for when hunger or thirst strikes. 
2. Seek a supportive network: Social interactions with other students and student-parents will feel comforting and not so isolating. When reaching out for help at college, it's a good idea to contact your Title IX coordinator. These professionals are employed by colleges to ensure that all students are treated equally regardless of whether they are pregnant. The school must have a process for addressing grievances in place, so students should contact the coordinator to find out how to file a complaint.
3. Pick a study time: It is important, yet often so difficult, to find time to study. While pregnant, pick a time when you feel most alert.  After the baby is born, the best time to study can be at naptime or during the night while your child sleeps. Creating a bedtime routine is crucial for your sanity and grades.
4.  Break up your day: Even before the baby comes, pregnant students still may not want to schedule classes back-to-back as they'll be extra tired from pregnancy symptoms. If possible, try to schedule breaks throughout the day so you can relax for a bit
5. Keep an eye out for bathrooms: It's no secret that pregnancy can cause you to visit the bathroom more often than those who aren't. And some pregnancy symptoms, like morning sickness, will make finding a restroom in a hurry a necessity. In addition to seeing if your school offers any sort of bathroom-finder app, keep an eye out for where they are so you'll know where to run when necessary. 
6. Talk to Someone: It's important to talk to someone to help you process your emotions.  Alcove Health Women's Clinic is a safe space that you can share all of your concerns about the pregnancy with an R.N. and talk confidentially with a trained client advocate. If you are experiencing an unplanned pregnancy in college, having a separate place to receive a free pregnancy test and a free ultrasound – in a confidential setting – can give you the space you need to process your feelings. You will also receive resources to help during and after pregnancy.
We are proud to serve women from colleges in our local area: Thomas Nelson Community College, Christopher Newport University, and the College of William and Mary. We are here for you. We see you! Call 757-591-8141 today for your no cost confidential appointment. Click here to make a no-cost appointment today.
By Stephanie, Client Advocate

Find Out More Information On Our Blog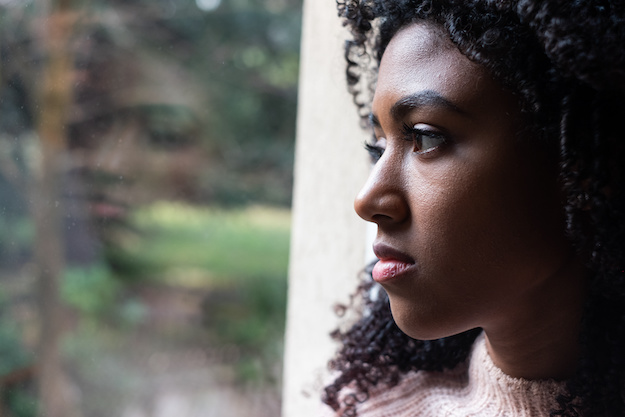 Worried about bringing a child into the world? Here at Alcove Health we see you and we hear you. Check...
Read More