Missed Period, Fatigue and Other Symptoms
Guess what…
ANY time you have sex, there is a chance you could get pregnant. No contraception is 100%, none! The signs of pregnancy may differ for every woman. Each pregnancy could be unique from one to the next. One of the most common signs is a delayed or missed period. Other early signs include fatigue, headaches, tender breasts, nausea, spotting/cramping, and lower backaches. Some women even notice frequent urination and constipation.  Mood swings are often reported due to changes in hormones.
Sometimes women come to our clinic and are experiencing some of these early pregnancy signs before we've even administered their free pregnancy test!
One thing to consider is that these symptoms are not unique to pregnancy. It is possible to be pregnant even if you don't notice any of them.  If you are experiencing any of these signs, it is important to take a pregnancy test.  Before you make your decision about what to do with the pregnancy, call us first.  Alcove Health is a safe space to process and learn all your options.  You deserve medically-evidenced information to make the best decision for your reproductive health.   That's why we provide abortion consultations, lab-quality pregnancy tests, and ultrasounds.  All for FREE with total confidentiality.
Make your free appointment, and schedule to meet with your own Client Advocate by clicking HERE. 
By Stephanie, Client Advocate

Find Out More Information On Our Blog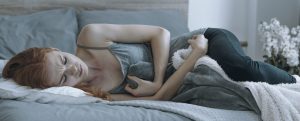 Nausea during pregnancy is typically one of the most experienced and complained about symptoms that women report.
Read More