What does an overturn of Roe mean to me as a woman in Virginia?
There's a lot of noise out there. It sounds angry – and frightening. We've lived under the ruling of Roe v. Wade for almost 50 years. For many of us, that's our entire life. So what does it even mean to "Overturn Roe?" And how will the overturn affect us, personally, as women living here in Virginia?
It means a few things. To be clear, though, there are also some things it doesn't mean.
Overturning Roe doesn't mean that abortion is illegal throughout the United States. Rather, instead of abortion being legally protected at the national level, each state will have to individually determine whether or not abortion will continue to be legal within its borders.
Under Roe, abortion was legally protected in every state, with each state deciding how "legal" was practiced– like how far along a woman could be and still get an abortion, who could legally perform the abortion, and what had to happen before the abortion.
As we've waited on the Supreme Court's decision, the new language we've lived with over these past few weeks has centered on "throwing Roe back to the states." With the overturn of Roe, each state now has to answer the abortion question for itself.
So now, Virginia will have the power to decide the legality of abortion within its borders. To be clear, Virginia has the option to leave it just as it was when Roe was the law of the land. If that's the case, things will likely continue just as they are, which will no doubt be the case for other states as well.
And while fear seems to be rampant, so does incorrect information. So let us help settle some of those fears.
Overturning Roe doesn't mean miscarriages, ectopic pregnancies, and stillbirths will be handled differently than they were under Roe. After all, miscarriages, ectopic pregnancies, and stillbirths aren't elective abortions, and they've never been governed by Roe. Here in Hampton Roads, local medical providers express confidence that the overturning of Roe will not lessen the medical care provided to women in any of these scenarios. That's good news, Virginia!
Additionally, here at Alcove Health Women's Clinic, we've provided pregnancy services for thousands of local women over the past three decades. And you know what? We've learned from the women we've served. Even with Roe in place, women in unplanned pregnancies often felt scared and alone. We know that won't change with the overturning of Roe – women will continue to need support and services as they face their unplanned pregnancies.
Another thing that won't change?
The role of Alcove Health Women's Clinic here in our community. We are still here. We are still the best first call for pregnant women on the Virginia Peninsula. With or without Roe, women in unplanned pregnancies still need a safe space to process their pregnancies, understand their options, and receive medically necessary services. We will continue to provide them with what they need – with services including pregnancy testing, ultrasounds, STI testing, and options consultations.
That's how we've helped pregnant women for more than 30 years – and that's how we will continue to help. Still for free. Still confidentially. Because it's what we do! The overturning of Roe won't change that. We still see you, Virginia, and we still want to help.
If you're facing an unplanned pregnancy and would like to schedule your free medical appointment, please call or click here today.
By Sherri, Client Relations Manager

Find Out More Information On Our Blog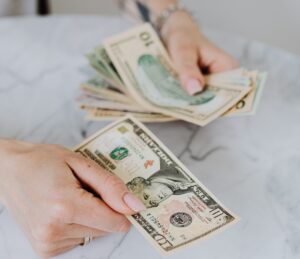 The cost of an abortion will vary greatly depending on factors. To learn more, call or schedule an appointment with...
Read More